Shoes. Shoes. Shoes.
I love them.
I have quite a good sized shoe collection, nothing crazy but I am quite product of the pairs I have gathered over the years. I figured I might as well show off a few of my
*favourites*
- they are all my favourites really - pairs that probably deserve to be worn a little more than they are...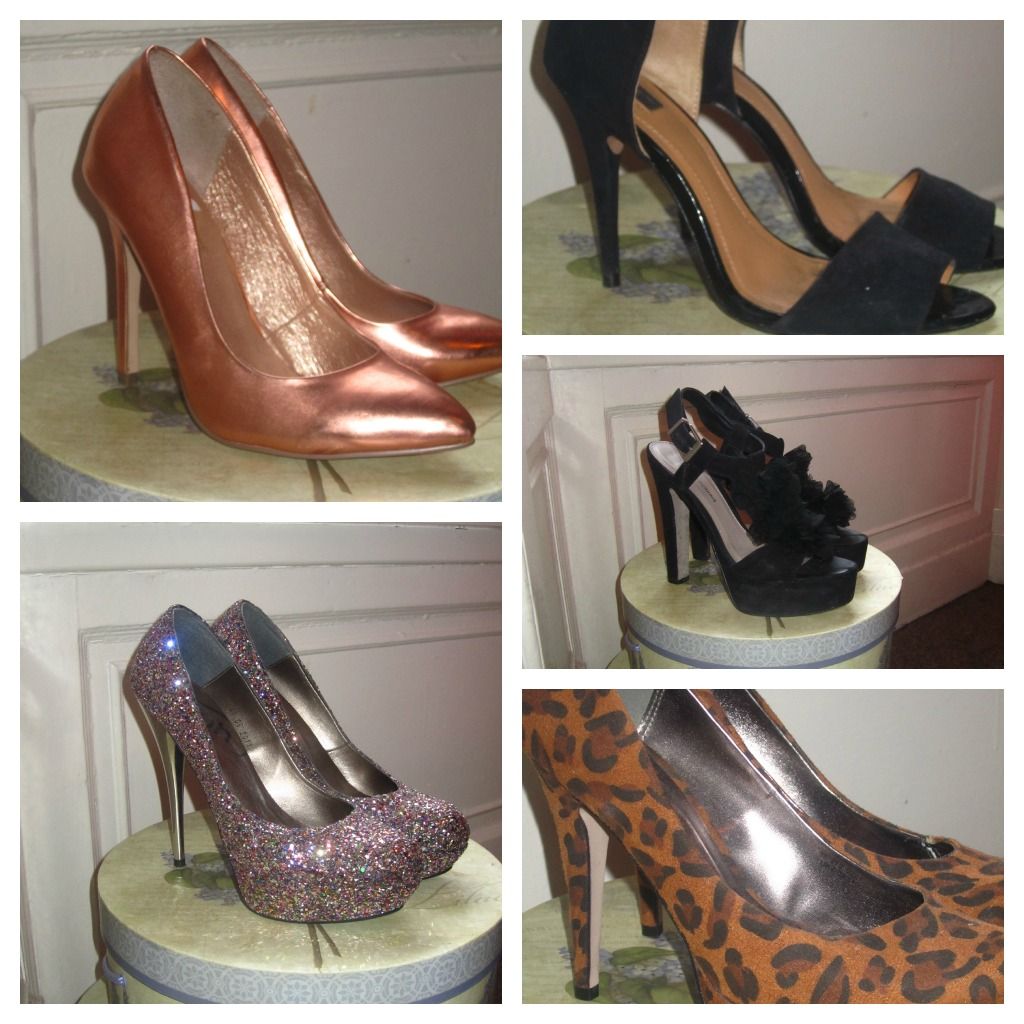 Rose Gold pointed heels Topshop Sale
Black Zara Hells
Black flower detail Dorothy Perkins Heels
Glitter heels from Schuh - this photo doesn't pick up the sparkle at all.
Leopard print heels - Dorothy Perkins sale