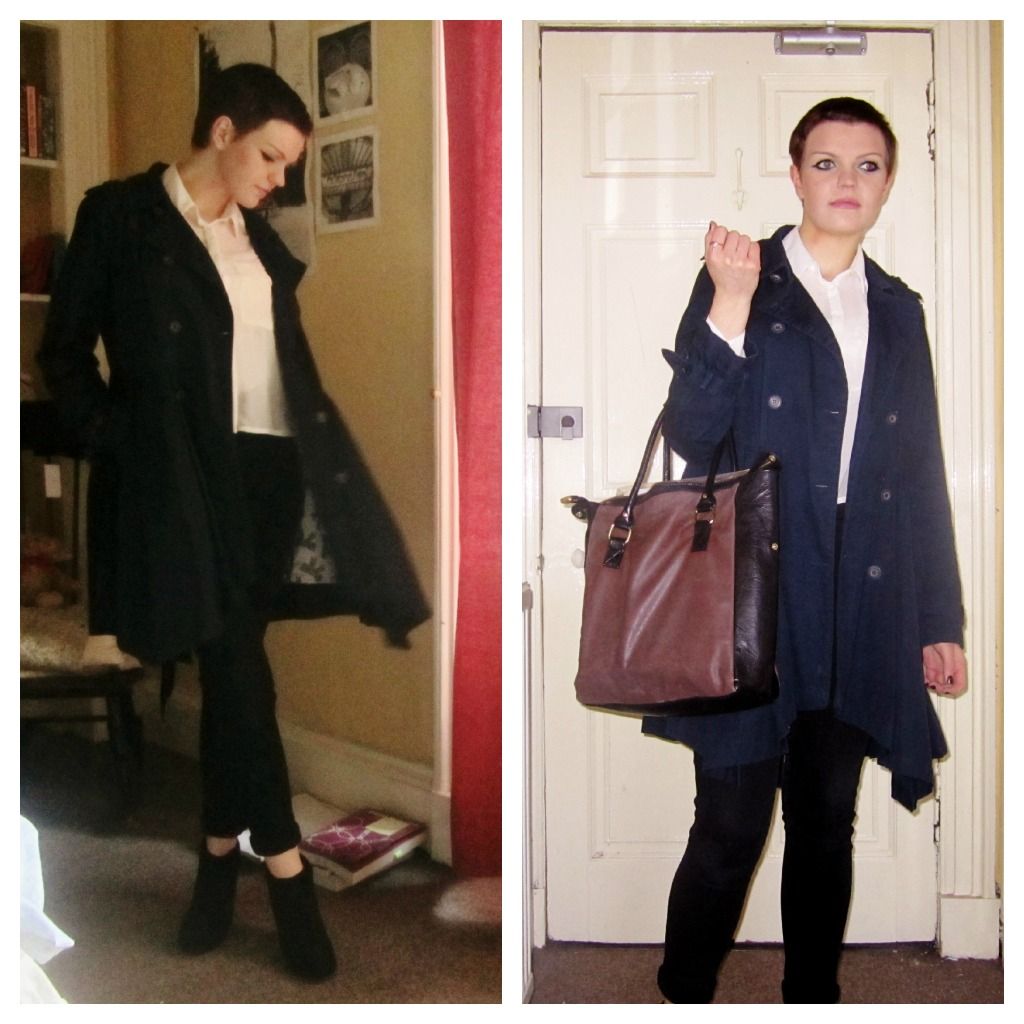 I wore this for uni & shopping one day but looking back on it, I'm not sure how I feel about it. I feel very Caroline Flack in it...
ankle boots, collared shirt & trench coat
. This Topshop swing hemmed coat was an impulse buy about 4 years ago, I had not worn it in a long, long time but decided to pull it out. I love trench coats *
dreams of a Burberry
* they are so classic & perfect to wear anytime.
Trench coat: Topshop - So old, it's vintage ;)
Shirt: H&M
Jeans: Topshop
Ankle Boots: New Look
Bag: Topshop